Music Geeks Unite...the Minneapolis Connect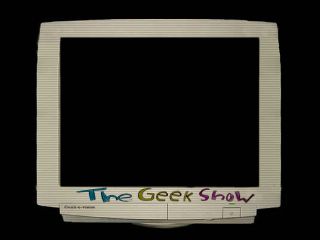 Music Geek/Dork Meme...Part Deux
Got this in the comments section of my original post, from Lars a/k/a HYPE, the owner/HWDIC of DUNation.com, that's Digital Underground Nation; without exception THE online scene report and home of Twin Cities Hip Hop. Check 'em out at
www.dunation.com
all day.
"Mines...Total volume of music files on my computer:I'm still a old school cat. I still have most of my music on CD, Vinyl, Tapes, etc…But I do have Itunes and its only at 2.23 G, mainly used for hard to find singles that I downloaded or embarrassing tracks I don't want anyone else to know I have…
Last CD I bought was... Big Pooh (from Little Brother) SleepersAnything by Ninth Wonder or the Little Brother Fam I have to pick up…Picked it up at the Fifth Element from Plain Ole BillSong playing right now:Nika - Little ViciousEvery summer I get into this whole reggae tip. Not Bob Marley raggae (no offense, love some Bob) but some shit like Shabba Ranks, Cutty Ranks, Buju Banton, Old-school Sean Paul, Patra, Mad Lion, etc…Little Vicious killed this beat (most people know this beat from "Big Poppa")
Five songs I listen to a lot these days:- Gotta Get Mine- Tupac and MC Breed (Need I say more?)- Mr.Loverman - Shabba Ranks(Read Above)- BYOB - System of the Down(The levels and tempo changes on this song are crazy!!!!)- Eye Hate U - Prince(Great breakup song!)- On and On - Shyheim(Been looking for this for awhile and found it on Limewire! YAH!!!)
Big ups to Miranda Jane…Word to the Droppin Panties Mix… "
** Lars and I participated in a focus group for
www.mixandburn.com
, (the most biggest pimp shit ever, a subsidiary of IBM that has agreements with EVERY major label and distributor to "mix and burn" almost every song from every musical genre ever released); which is where he created the "Droppin Panties" mix with a little help from me on the cooled out, smoothed out, smack-it-flip-it-rub-it-down, straight 80s R&B tip. My mix was called, simply,
"G"
and here's the tracklisting one time for your mind
Silly Love Song - The Enchantment
Irons in the Fire - Teena Marie
Free - Deniece Williams
Rock Steady - Aretha Franklin
My Rose - The Enchanment (Dedicated to myself)
Sign Your Name - Terence Trent D'Arby
God Bless Our Love - Al Green (Dedicated to EPMD)
If I Should Die Tonight - Marvin Gaye (Dedicated to Ha'Run)
Love Ballad - L.T.D.
As We Lay - Shirley Murdoch
Husband - Shirley Murdoch (Dedicated to a certain DJ friend of mine)
Cutie Pie - One Way
Fire and Desire - Rick James and Teena Marie
Deja Vu - Dionne Warwick
Miracles Need Wings to Fly - Teena Marie (Dedicated to myself)
Inside my Love - Minnie Ripperton