If I Fell in Love With You...Tomorrow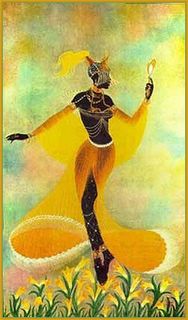 Reflections...>
It was one of those hot, humid, sticky Brooklyn nights that keeps you awake. I'd "known" him for years, but we never really talked before. Somehow we ended up on the phone for hours, jumping from subject to subject like the illest double dutch. I guess this phone call was the honeymoon. Before either of us thought of hanging up, we were making plans to meet again, on a much more intimate tip. Not next week, not in a couple days, not tomorrow…Now. Switched from the home phone, after unwrapping the cord from around my leg, onto the cell phone. Tiptoed down the front stairs out into a dark, starry Park Slope night.

I wanted to take the train. He didn't want me to take the train. I told him I was taking the train. After all, it was just a few stops. Out of nowhere a cab drove by. Then another. Then another. He told me he was sending them, in threes. I didn't second guess that, and took the first of the next three cabs, just three minutes after I let the last one drive past. We stayed on the phone during the ride. He was cooking me dinner, if that's what you call the 3 a.m. meal. Rice and Black Beans. I'd never, in my life, had a man cook for me. Why him? Why now?

No time to ponder, really. I was in front of his crib. He was standing out front. The cab driver didn't want to deliver me to him, somehow. "Him? That's your friend? Him?" Yeah. Him. Let me out.

I followed him up the staircase. I tried not to focus on how odd it was to be at his house at 3 a.m., about to have dinner and who knows what else. Well, you know. The food was delicious. The conversation continued to be scintillating, stimulating, like it had been earlier that day and all that night. It came up that we were attracted to each other. We each wondered why the other had neither said nor done anything about it before tonight.

Actions speak louder than words.

He was beautiful. Not just a beautiful spirit. He looked good to me. Always had. Something about the eyes. And the name. But there, in the flesh, he was like the embodiment of God. I felt more like the Ocean than I ever had. He dipped, and dove, and swam. Over and over. We barely came up for air. We made love seven times. I'd lost track of the number, but somehow was conscious of it. I was all sugar walls and waves. He was all black steel and controlled chaos. After, he slept, and I watched him. So angelic, it kept me up all night.

In the morning, out of bed, we fell into a routine. Like an old married couple, not like two unknown lovers after their first night together. I washed the dishes. We made coffee and heated up beans and rice. He fed his Saint. I meditated. He worked. I sat comfortably on his couch, watching him work, perusing his music collection. Threw on Love Unlimited Orchestra, Barry White…White Gold. Something about the instrumental struck a chord in me. Maybe it was all that energy, all the power in that Brooklyn apartment. Maybe it was all that swimming, and diving, and wading, and floating from the night before. A song came to me, like a tidal wave. I didn't just write the words in my book, I actually sang out loud. I guess after last night I had no shame in front of him.


If I fell in love with you
Tomorrow
I'd never be this clear
Drowning in my tears
My heart full of sorrow
If you broke my heart
Tomorrow
I'd never leave you here
My dear
Drowning in my tears
Your heart full of sorrow
I'd never do that to you
You'd never do that to me
We'd never do that to we
No not today
Not tomorrow

I never saw him again. That was last year, we're coming up on another summer. He's the last man who made love to me. It's been a long time. I guess it's a case of "the bests". Like Lisa Bonet said in Angel Heart, re: her immaculate conception and how it was the best fuck she'd ever had? He was the best I ever had, I felt like God had his way with me. How do you follow up something like that? What mortal man could come after him? After more orgasms in one night than in years of sex, i was left with a sudden fear of anticlimacticisms. A case for celibacy. Maybe I was too much for him? Or he was too much for me?
At least I have the honey-sweet memories. And the song. And even if we're not together, if I never have him again, we'll always have the Ocean.