Fallin' on Your Head Like a Tragedy...>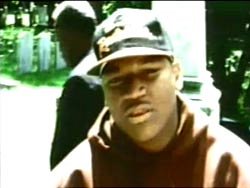 From Grand Groove to Black Market Militia, not too many MCs are really fuckin' with Tragedy Khadafi. Srrrrrrrusly.
Here's some spit from his new project with Killah Priest, Timbo King, and Hell Razah, Black Market Militia - the song's called Dead Street Scrolls
I write novels like Claude Brown
Manchild in a Promised Land
All the hood children gather round
Sun Tzu gave me The Art of War
Robert Greene gave me The 48 Laws,
The Art of Seduction is nothing
Assata told a life story,
Alex Haley showed me some Roots
My ancestors, those who came before me
Elijah taught me how to eat to live, not to live to eat
From the pig intestine, deduction of feet
King David gave me the book of psalms
Huey Newton taught me how to a man, stand up and bear arms
Learned the the ways of the prophet, from Kalilda Brahm
Mohammed Alai Salam, from the Qu'ran
Iceberg Slim taught me how to move like a don
William Cooper showed me the pale horses I studied with John Bay
Secret sciences and forces Exist all around us
My soldiers never fold
Black Market require readin' the Dead Street Scrolls
Cop it here
http://sandbox.pair.com/abstract/nsd115.html
Trag, if U out there somewhere, get at me.
Love is Love